Organic Prickly Pear Seed Oil Sample (3ml)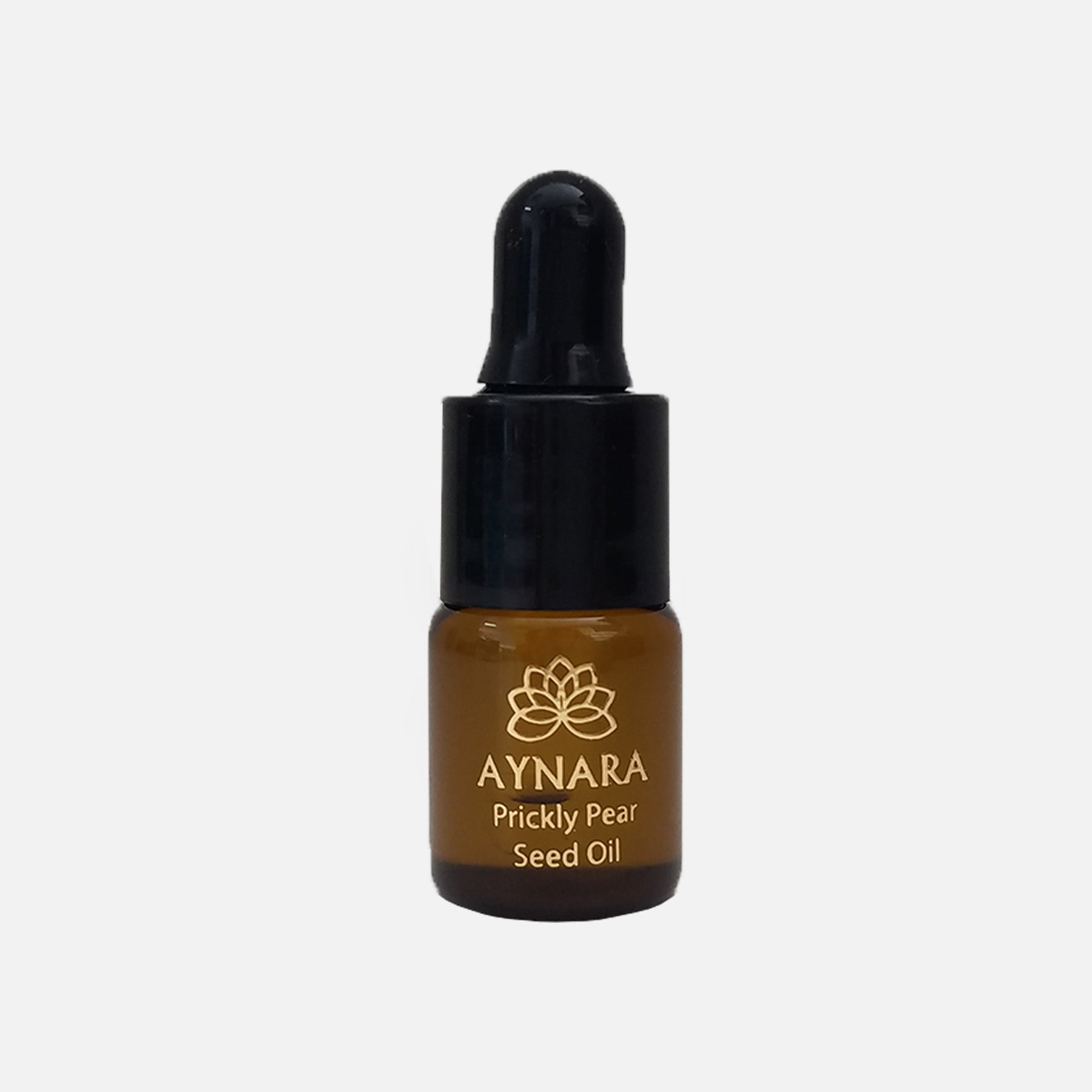 The most Powerful Natural Anti-Aging Serum
Our most coveted oil now comes in a sample size! 
What is Prickly Pear Seed Oil?
From the same magical hands of the women in the cooperatives in the south of Morocco, comes the oil expressed from the tiny seeds inside the cactus fruit. An oil so rich in vitamins and antioxidants, it quickly made its way to the top in anti-aging solutions. 
Prickly Pear Seed Oil promises to plump, fill lines, revitalize and rejuvenate your skin like no other oil in the industry. It will quickly become your ally in fighting against free radicals and sun damage.
Our luxurious serum will make protecting your skin its daily mission and you will see immediate results. Your skin will instantly get a velvety feel as the soft oil quickly absorbs.
Prickly Pear Seed Oil holds a secret ingredient that gives it its particular color and added benefits: Betalains. This natural pigment is very rich in antioxidants and gives this oil its signature yellow color. Betalains are one of the most powerful super-antioxidants on the planet, and make this oil the ideal treatment to fight wrinkles and signs of aging.
Prickly Pear Seed Oil Benefits:
Fights wrinkles and fine lines 

Moisturizes and nourishes skin

Promotes skin elasticity

Prevents & reduces stretch marks

Relieves skin damage & reduces inflammation

Regenerates, rejuvenates & hydrates aging skin

Neutralizes damage
Uses:
Use it nightly to restore your skin and fight wrinkles

Use it as a primer for flawless makeup application

Add some to your existing toner to fight free radicals and calm inflammation

Apply around the delicate eye area to reduce dark circles

Apply it on acne prone skin to reduce the appearance of acne scars
Prickly Pear Seed Oil can be used on all skin types and it is especially beneficial to dry or aging skin. Use it before you see any signs of aging to prevent wrinkles and fine lines or use it on existing ones to turn back the clock and make them disappear right in front of your eyes.
No natural product will give you the results a few drops of Prickly Pear Seed give you. It has been called the "new Liquid gold" and a "wrinkle buster" for a reason.
Bottle Size: 3ml
Product of Morocco. Bottled in the USA