Moroccan Exfoliating Glove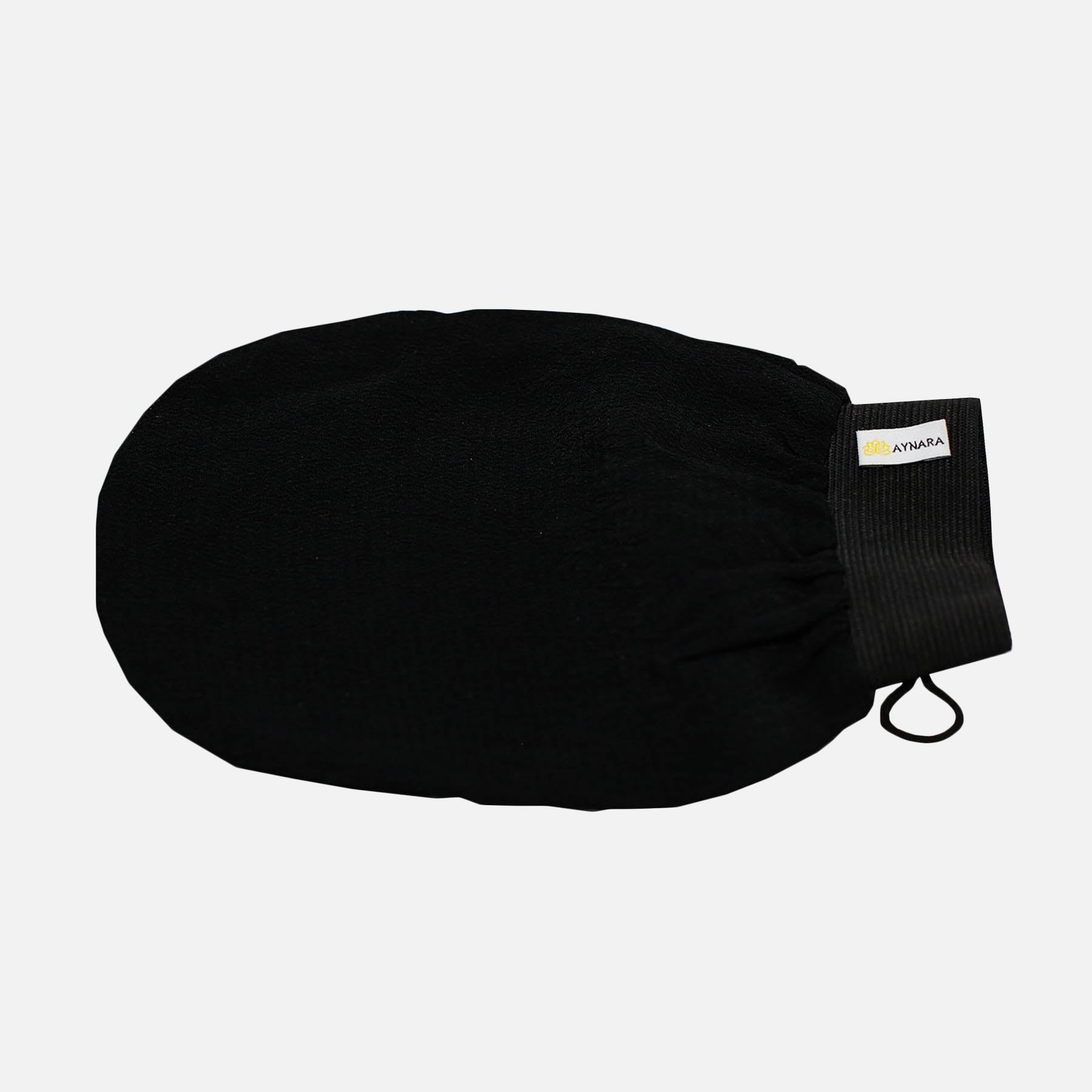 The exfoliating glove have been used for centuries to rejuvenate and revitalize the skin. Watch it grab and shed away dead skin from the surface of your skin.
How to use
Allow your pores to open with hot water and steam. If you don't happen to have a steam room or sauna—we recommend heating the shower before entering to allow steam to rise or soaking skin in the tub before applying to soften. Then apply Beldi Black Soap liberally to cover the body, working into a slight lather, and then allow it to penetrate your skin for 3 to 10 minutes.
After rinsing, scrub the skin heavily in a circular motion with our Moroccan Exfoliating Glove.
Ingredients
Rayon with elastic wrist band, with a small loop makes it easy to hang to dry.