Face cure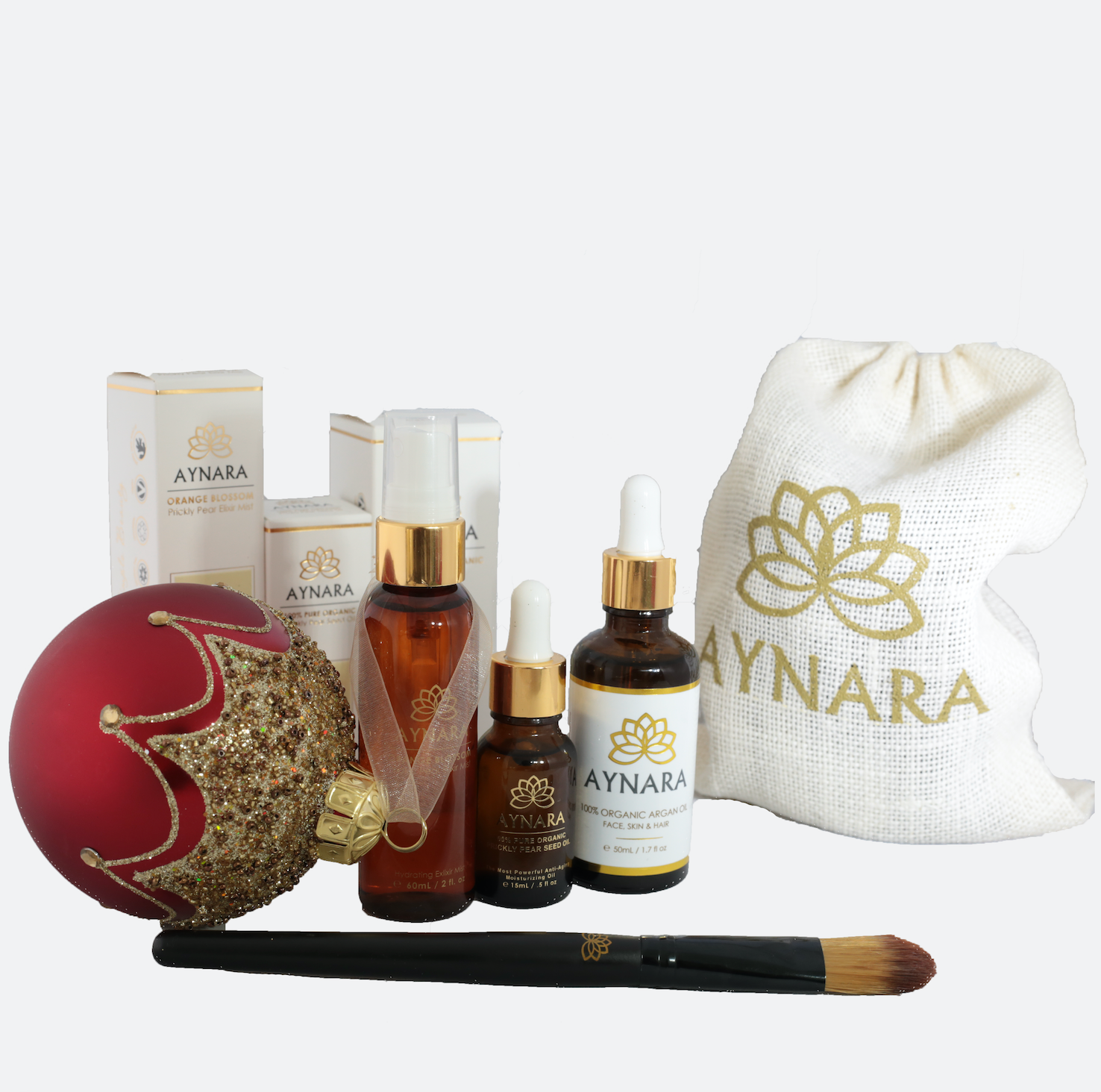 Perfect set for a Natural face cure
- The Prickly Pear Seed Oil or as we like to call it "the fountain of youth" has astonishing natural anti-aging abilities. Made from the oil inside the tiny Prickly Pears Seeds, this serum contains the highest concentration of Vitamin E of any Oil in the World and the highest levels of Betelains of any known plant.
This, combined with the high Linoleic Acid content (62.3%) makes this the greatest anti aging serum in the market.
For centuries, Moroccan women swore by this oil from the Prickly Pear fruit to help fight wrinkles caused by the harsh Moroccan sun.
- Argan Oil is commonly used in Morocco, it is a versatile moisturizer—we (in Morocco) use it all over the body from head to toe. Also called the "liquid gold" thanks to its rich texture and its multitude of benefits. Argan is loaded with Vitamin E and essential fatty acids such as Omegas 3 and 6, yet is non-greasy and noncomedogenic.
We recommend our costumers to use our Argan oil as a face moisturizer that can also be used as a makeup primer.
- In the Elixir mist, Orange Blossom and Prickly Pear Seed Oil come together to create a mist like no other on the market it provides natural soothing hydration that benefits all skin types. It can be used throughout the day as a refreshing pick-me-up. It also makes a great makeup finishing spray.
Our Argan and Prickly Pear Seed Oils are the ideal Day and Night products to add to your routine,
The Elixir Mist is perfect to keep you skin fresh and moisturized during the day!