Rassoul Face Clay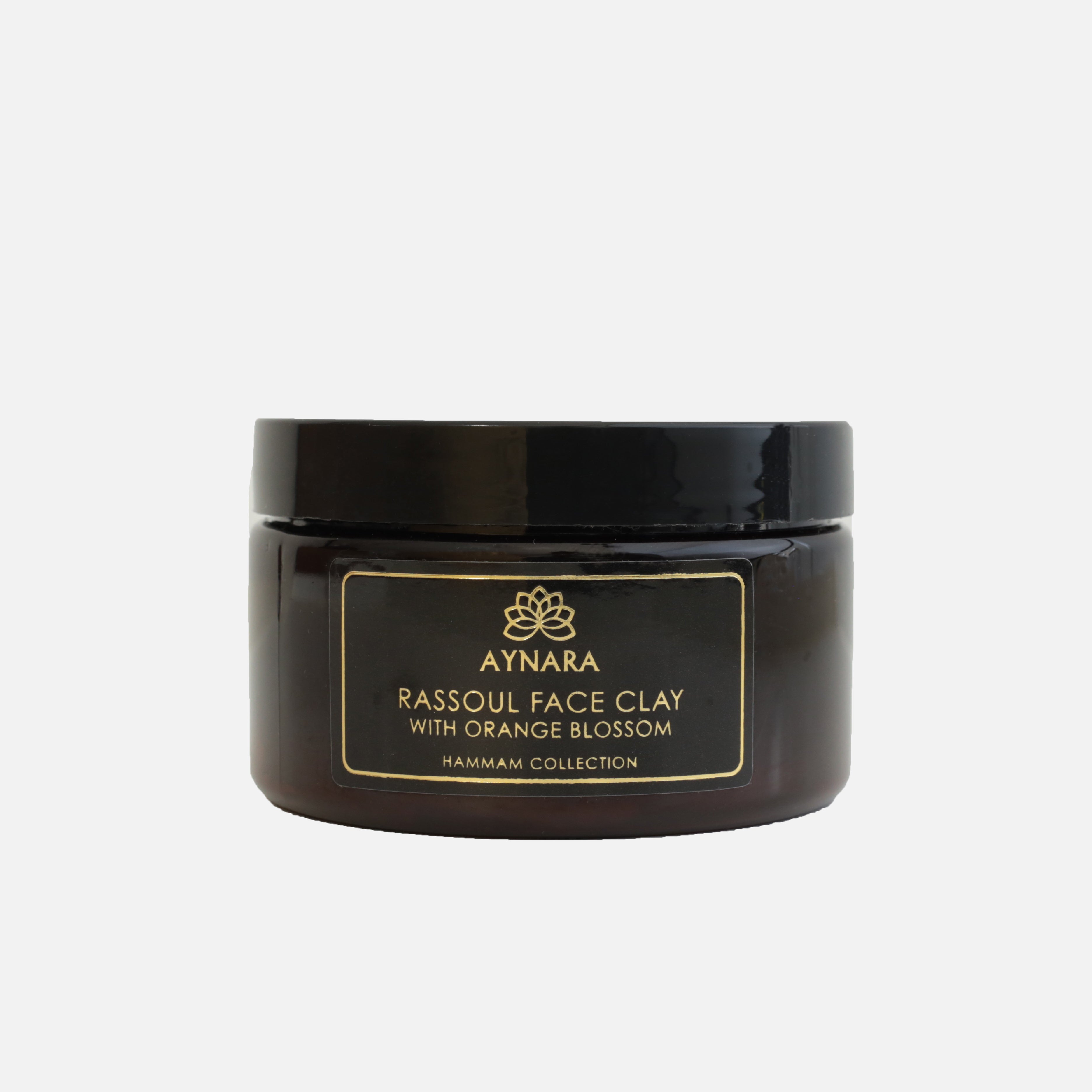 Aynara Beauty brings to your hands the best of Moroccan beauty rituals.
Extracted in Morocco in the only known mines of their kind in the world, Rassoul mineral clay is both rare and renowned for its many properties. Our Rassoul comes in a ready to use form, that we mixed with Orange Blossom Water.
Rassoul is a natural beauty product, a key to the Moroccan Hammam spa ritual! The softening and purifying properties of Rassoul have been used since the 13th century and are still as popular as ever.
Its high silica content makes it an ideal detoxifying cleansing facial mask. It reduces dryness and impurities, as well as improving skin elasticity and unblocking pores including stubborn blackheads.
How to Use:
Carefully mix this rejuvenating clay with water until a soft, even consistency is obtained. Apply to your face and leave for 10-15 minutes before rinsing with warm water. Rassoul Clay is used to cleanse, nourish and condition your skin. Use the Rassoul Face Clay to complete your Hammam Ritual.
Can be used with our Face Mask Brush for best results. Follow with Argan Oil or Prickly Pear Seed Oil to seal in moisture. 
Ingredients:
100% pure and organic Moroccan Rassoul (Ghassoul) Clay. Meticulously selected and mined from ancient mineral-rich deposits found deep within the fertile Atlas Mountains.