Argan Oil Sample (5ml)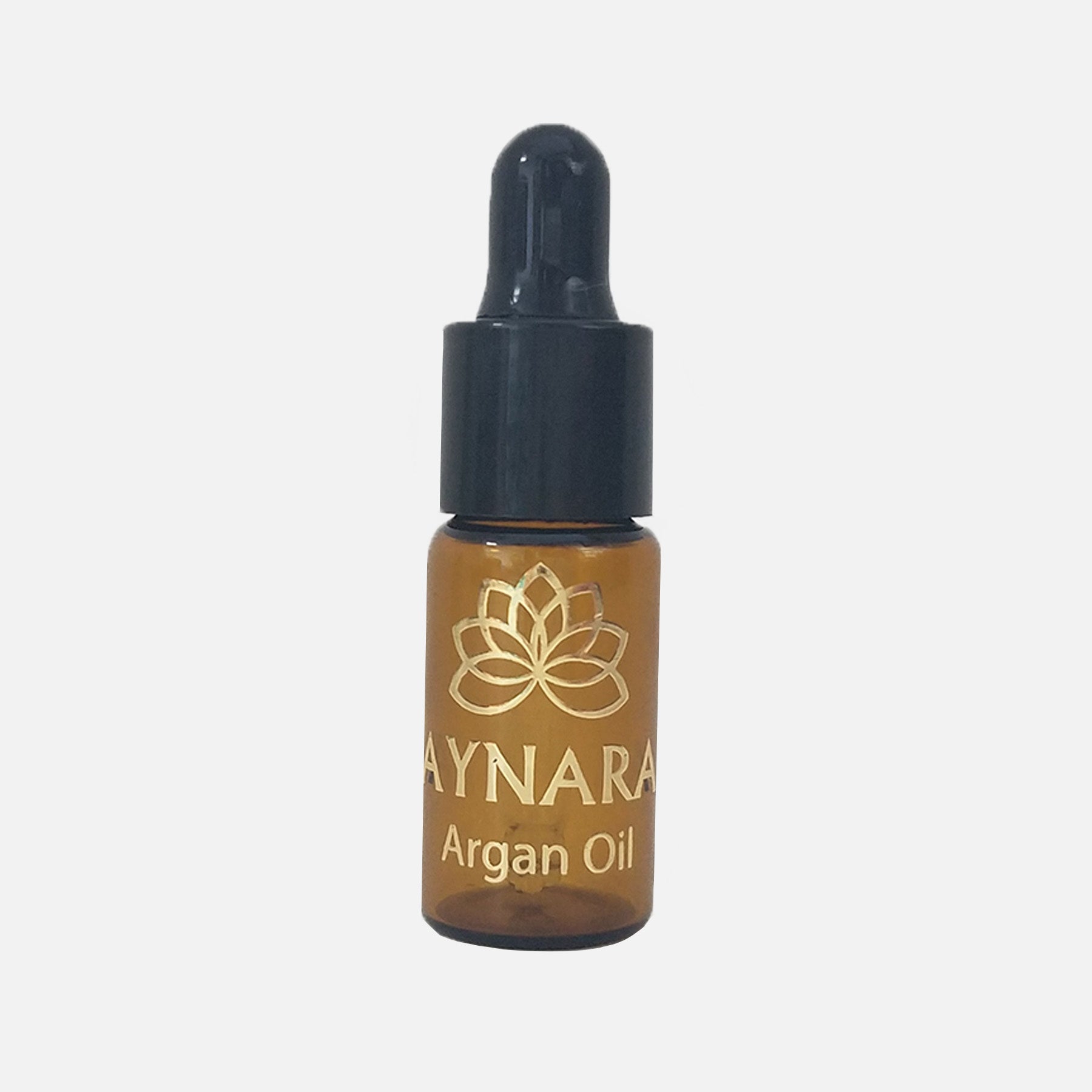 Our most coveted product now comes in a sample size!
Why?
This bottle might not be able to solve all your daily problems, but when it comes to your skin, there isn't much it can't do. It's light enough to use as an everyday moisturizer, and powerful enough to soothe the symptoms of skin ailments like eczema or rosacea.
What?
In this bottle you'll find a 100% pure organic cold pressed Argan oil sourced directly from cooperatives in the Moroccan countryside that will bring a natural touch to your skin.
How?
At Aynara we seek to protect the authentic use of Argan oil. As Berber Moroccan women used to do, we invite you to use this oil to nourish your skin and hair as a daily routine. It will not take you a long time to fall in love with Argan Oil and you'll soon discover by yourself all its other benefits
Product of Morocco. Bottled in the USA